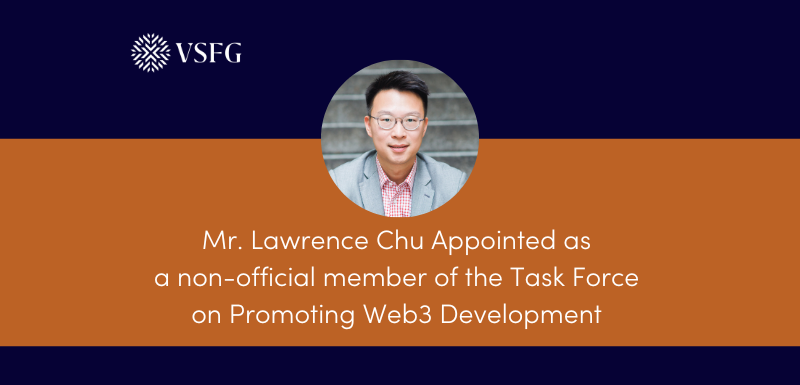 2023-07-01
VSFG Chairman Mr. Lawrence Chu Appointed as a Non-official Member of the Task Force on Promoting Web3 Development
1 July 2023 (Hong Kong) – Venture Smart Financial Holdings Limited ("VSFG"), the first SFC-approved virtual asset manager in Hong Kong, announced today that its Chairman Lawrence Chu has been appointed as a non-official member of the Task Force on Promoting Web3 Development ("Task Force") newly established by the Government of the Hong Kong Special Administrative Region ("Government"). The term takes effect starting from today, for two years. 
In October 2022, the Government issued the Policy Statement on Development of Virtual Assets (VAs) in Hong Kong, setting out the policy stance and approach towards the sector. Since VAs are an integral part of the Web 3.0 ecosystem, the Financial Secretary announced the establishment of the Task Force in the 2023-24 budget.
Joining the Task Force chaired by the Financial Secretary, Lawrence will be working with other non-official members from the relevant market sectors, key government officials, and financial regulators concerned to provide recommendations on the sustainable and responsible development of Web3 in Hong Kong.
For more information including the membership list, please refer to the Government's press release at https://www.info.gov.hk/gia/general/202306/30/P2023063000579.htm?fontSize=1